Incredible Pictures Show Unarmed Ukrainian Soldiers Confronting Heavily Armed Russian Troops
Tensions have escalated in the strategic Ukrainian peninsula of Crimea Tuesday, with troops loyal to Moscow apparently firing warning shots at protesting Ukrainian soldiers.
Today at least three shots were fired, according to reporters, with the warning being given by Russian troops to the Ukrainians that if they came any closer they would be shot in the leg, the BBC's Daniel Sandford said.
Pro-Russian troops who took control of the Belbek air base in Sevastopol warned the group of about 300 Ukrainians, who were unarmed, not to approach.
"You are deliberately provoking us," the Russian troops said to the men. "How are we provoking you? We have no weapons," the Ukrainians responded.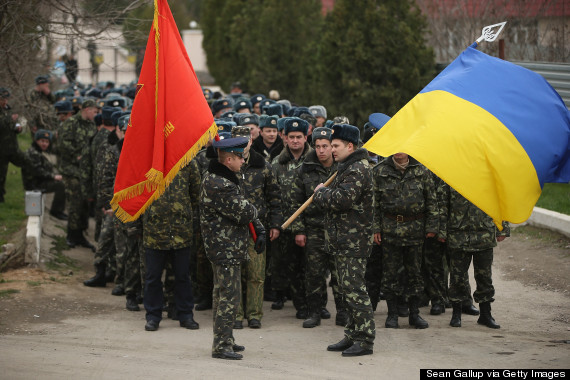 Unarmed Ukrainian troops march to confront Russian soldiers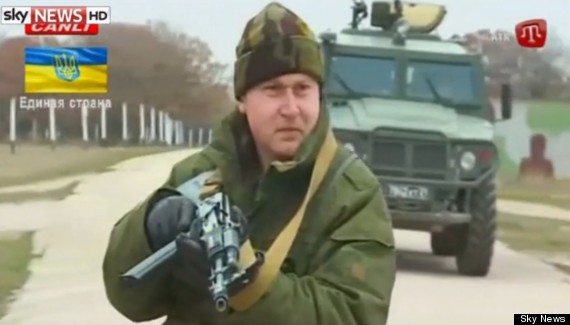 A Russian soldier armed with a machine gun watches the Ukrainian troops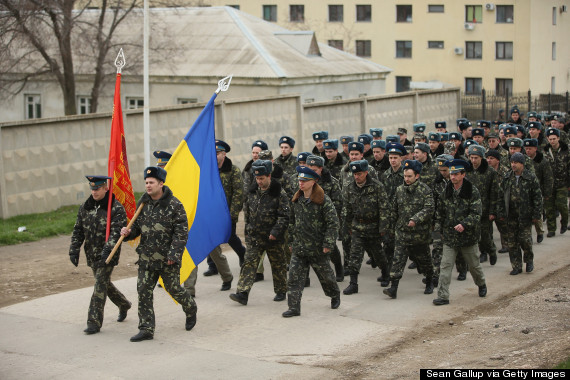 Thttp://www.huffingtonpost.co.uk/2014/03/04/ukraine-russia-belbek-pictures_n_4894919.html?fb_action_ids=10152062073058737&fb_action_types=og.likes&fb_source=other_multiline&action_object_map=%5B545297238918763%5D&action_type_map=%5B%22og.likes%22%5D&action_ref_map
---